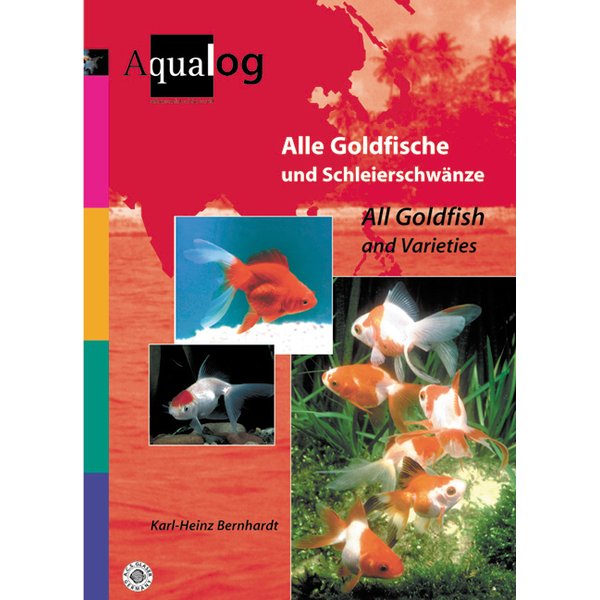 Available in our Store
Item no.:
10063
ISBN:
9783931702786
Price:
29,80 € (Incl. 7% VAT)
Buy now:
Buy now!
160 pages, 690 colour photos, hardcover
The goldfish has been domesticated for almost a thousand years. No other fish species boasts so many cultivated varieties and sports. This AQUALOG pictorial lexicon seeks to portray for the first time all the varieties currently in existence, with more than 680 stunning photographs creating a glorious kaleidoscope of form and colour. In this volume the author has compiled the knowledge of Asian, American, and European breeders of this, the most important of aquarium and pond fishes. For the first time in the history of the aquarium hobby, the name of each variety is given in English, German, Chinese, and Japanese (all in Roman letters), along with its unique AQUALOG code number; using this sytem, it will at last be possible for these fishes to be discussed worldwide with little likelihood of confusion regarding identity. Unfortunately a few of the approximately 200 recorded cultivated varieties are known or presumed to have died out. If pictorial material becomes available at a later date, this AQUALOG, like the others, has space for supplements and can be brought right up-to-date.