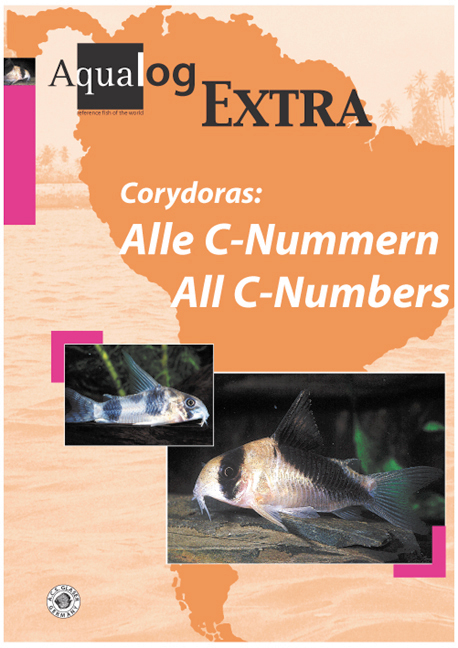 Available in our Store
Item no.:
10076
ISBN:
9783936027419
Price:
9,95 € (Incl. 7% VAT)
Buy now:
Buy now!
Format: Size A4, 48 pages, 300 colour photos, softcover

This new Aqualog Extra contains all new Corydoras and in the same time offers space for new Corydoras species and varieties, whcih will surely be discovered.. As usual, you will find all characteristics and care instructions as language independent and easy understandable symbols.If you already have the standard work "All Corydoras" and all published supplements, you are with this book fully up-to-date.