Welcome to the new Aqualog portal!
OurBlogoffers news and interesting articles by Frank Schäfer and further experts of fish and reptile keeping.
As usual all issues of theNEWSare available as download.
In addition, we introduced theZeitschriftenservice! This feature allows to order the most famous German aquaristic & terraristic magazines one-stop!
UnderCalendaryou find all important informations regarding fairs, events of aquaristic clubs in Germany, Austria and Switzerland.
Soon, we also open theAQUALOG CLUB, which offers interesting advantages for all members, watch this space!
Have fun discovering the new portal!
Your Aqualog-Team
PS: We appreciate any kind of feedback or suggestions and look forward to many likes inFacebook.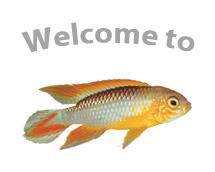 ---
Anzeige

---