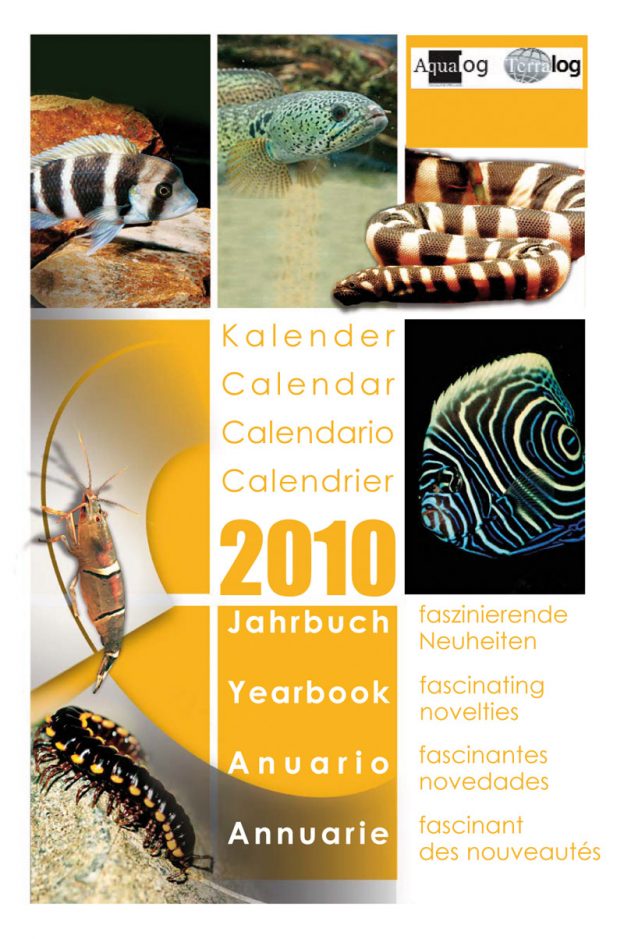 Available in our Store
Item no.:
12396
ISBN:
9783939759201
Price:
9,80 € (Incl. 7% VAT)
Buy now:
Buy now!
A5 format, 320 p., more than 350 color photographs 

Appears annually in the autumn and reviews all the  import highlights and new cultivated forms of fishes and terrarium animals  for the preceding year. Contains:350 top quality colour photos, published for the first time.600 details of conferences and exhibitions worldwide.500 zoos, public aquaria, and nature parks worldwide.500 aquarium and terrarium associations worldwide.500 European veterinary practices for fishes and terrarium animals.Maps of rivers and lakes in Africa, Asia, South America, etc. Worldwide national customs codes, holiday dates, places to visit,and lots of other useful tips and information. This valuable work is the ideal present for any aquarium or terrarium enthusiast, for any occasion.