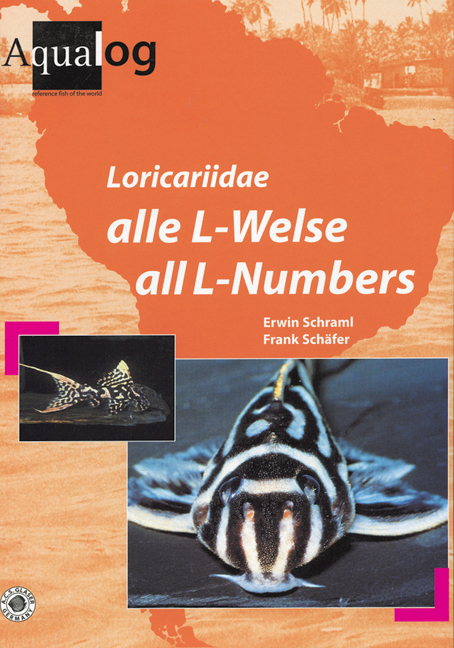 Available in our Store
Item no.:
10000
ISBN:
9783936027518
Price:
29,80 € (Incl. 7% VAT)
Buy now:
Buy now!
Authors: E. Schraml & Dipl. Biol. F. Schäfer
272 pages, 1800 colour photos, hardcover
This is the fully revised new version of the most
successful aquarium book of the last decade. The book contains all f-number and LDA Number catfishes, from L01 to L350 and from LDA 01 to LDA76. All important characters and care instructions are available in symbols. The symbol explanations in ten different languages. It is a unique standard work, recognised worldwide. The book is indispensable for trade, breeders and aquarium hobbyists who keep these wonderful fishes.