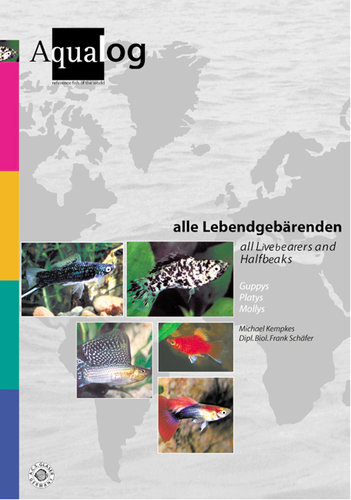 Available in our Store
Item no.:
10011
ISBN:
9783931702779
Price:
49,80 € (Incl. 7% VAT)
Buy now:
Buy now!
The first reference book to show not only the well known guppies, mollies, swordtails, platies, etc., but also all the others. All wild and cultivated forms and colour variants as well as all Halfbeaks.