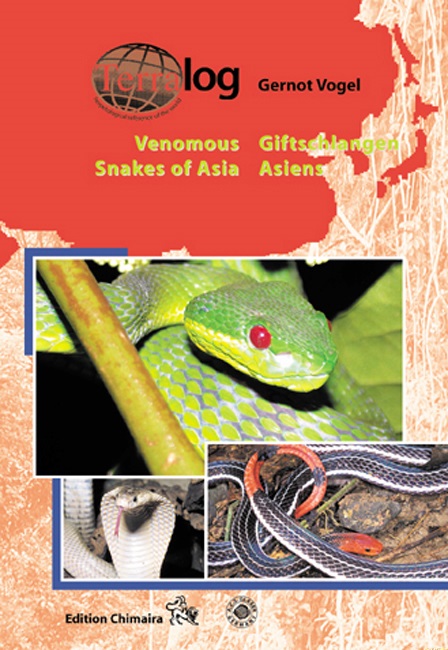 Available in our Store
Item no.:
10360
ISBN:
9783899733649
Price:
44,80 € (Incl. 7% VAT)
Buy now:
Buy now!
144 pages, 600 colour photos.
This volume of TERRALOG is a presentation of the venomous snakes of Asia. It portrays about 165 taxa and forms of the family Elapidae and Viperidae, and covers a geological range from Pakistan to China and Japan to Indonesia. More than 520 colour photographs render TERRALOG an illustrated reference for scientists as well as terrarium keepers.