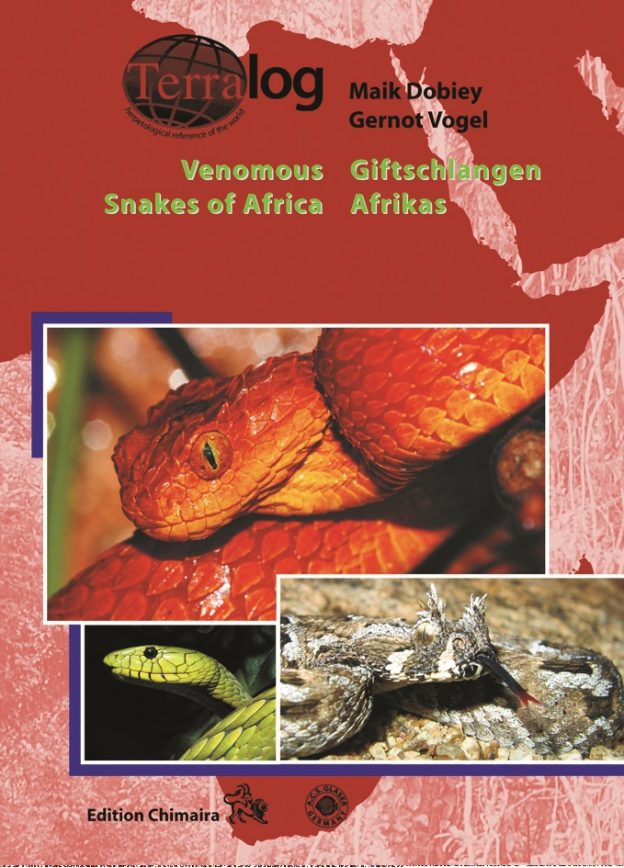 Available in our Store
Item no.:
10362
ISBN:
9783899733655
Price:
44,80 € (Incl. 7% VAT)
Buy now:
Buy now!
148 pages, 470 colour photographs, maps,hardcover
This Volume of TERRALOG is a presentation of the venomous snakes of Africa. It portrys about 136 taxa and forms of the families Atractaspidae, Elapidae and Viperidae, and covers the entire African continent. Besides species that are illustratedin colour photograph is accompanied by a symbol-based overview of the individual species terrarium requirements. Information on natural habitats and dietary preferences, will contribute to their succesful keeping and breeding in capitivity. More than 470 colour photographs render TERRALOG an illlustrated reference for scientists as well as terrarium keepers. At the same time, it is a unique synopsis of the diversity of African venomous snakes that will exite and electrifi everybody with an interest in thes snakes.