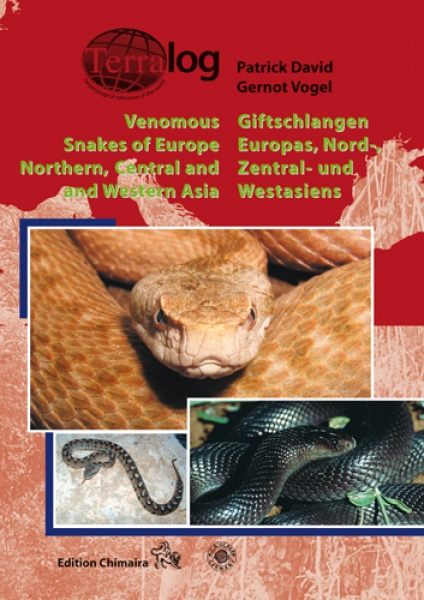 Available in our Store
Item no.:
12543
ISBN:
9783899733662
Price:
44,80 € (Incl. 7% VAT)
Buy now:
Buy now!
160 pages, 580 pictures, 22 distribution maps, hardcover, 2010. English/German

This volume of TERRALOG is a presentation of the venomous snakes of Europe and Western-, Central- and Northern Asia. All of the about 80 species and forms of the families Lamprophiidae, Elapidae and Viperidae, most of them with several colour variations. Some of these species are shown in a book for the first time. The newest systematic is introduced. Every photograph is accompanied by a symbol-based overview of the individual species terrarium requirements. Information on natural habitats and dietary preferences will contribute to their successful keeping and breeding in captivity.
More than 580 colour photographs render TERRALOG an illustrated reference for scientists as well as terrarium keepers. At the same time, it is a unique synopsis of the diversity of colours and morphs of the venomous snakes that will excite and electrify everybody with an interest in these snakes.